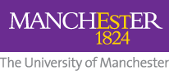 Home
Student Development and Community Engagement Division
Workplace Ethics Challenge
The Workplace Ethics Challenge is the Ethical Grand Challenge (EGC) for Year 3-Final Year undergraduate students. To complete the Challenge students will need to take part in one 2.5 hour Workplace Ethics workshop, or complete an equivalent online learning activity. The Workplace Ethics Challenge workshops and online activity are relevant to a diverse range of occupational areas popular with undergraduate students.
All activities will have real-world practical ethical dilemmas at their core that will provide students with the opportunity to:
Explore what responsible behaviour in the workplace might look like
Practise meaningful experiences of interdisciplinary/multi-sector working and problem-solving
Incorporate diverse perspectives
Explore content relevant to, but not repeating, undergraduate curricula
Engage with current, research-led, & recognisably real-world topics
Take part in problem centred learning
Learn about key rights/legislation
The Workplace Ethics Challenge is part of Stellify and completion of the Challenge contributes towards the Stellify Award.