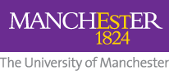 Home
Student Development and Community Engagement Division
Calendar of events
Listed here are the key dates for the 2017/18 academic year plus some of the main volunteer recruitment and celebration events that we run. You can register your organisation with us to receive our free newsletter and keep up to date with the events, support and services on offer to you.

Volunteering Fair and Social Justice Fair - 17 October 2017

Around 100 organisations took part in this event, attracting around 1,500 students looking to volunteer. We will be hosting this annual event again in October 2018 so please keep a look out for details on how to sign up. If you have not already done so, register your organisation with us and you will directly recieve details about the event in the summer inviting you to be involved.
Student Volunteering Week - 19 to 25 February 2018

This national event takes place in February every year. It's a week-long celebration of everything to do with student volunteering! To find out what we've got going on throughout the week go to our Student Volunteering Week web pages.
Volunteer of the Year Awards - 1 May 2018

Nominations are now open for the University's annual Volunteer of the Year Awards in which we celebrate the contributions of University of Manchester staff , student, or alumni. For more details and make a nomination, please go to Volunteer of the Year Awards.

End of academic year - 8 June 2018